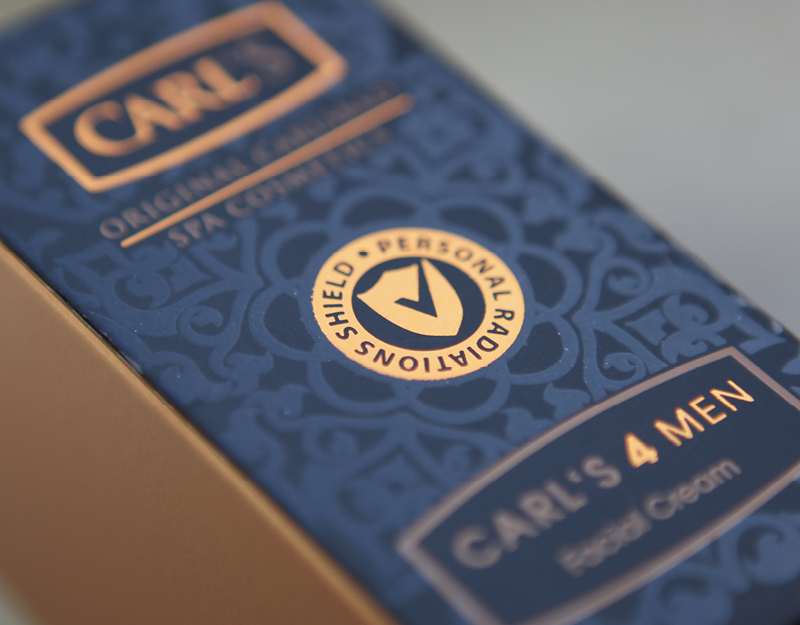 CARL'S

4 MEN


FACIAL CREAM
Efficient cream for men with protection against harmful radiation is developed specifically for men's skin.
Specially developed for male skin
Protection against harmful radiation including Wi-Fi
Apart from thermal mineral water from Carlsbad spa it contains many highly valued ingredients such as aloe vera extract, root of Siberian Ginseng, almond oil or the osmoregulator taurine. Thanks to this the cream provides male skin with necessary hydration, regeneration, performance and strength.
Product volume - 50 ml