THE CONNECTION OF NATURAL ACTIVE SUBSTANCES AND MODERN COMPLEXES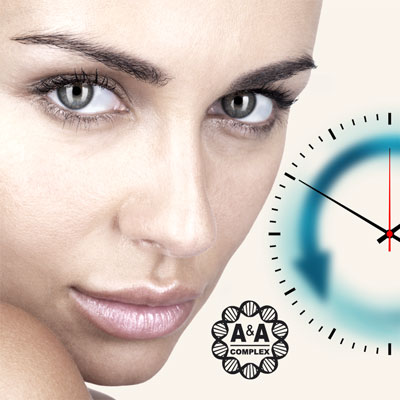 AAComplex
A collection of rare trace elements, contained in Karlovy Vary's mineral water, forms together with barley extract, rosmarinic acid and bio flavonoid glycoside rutin, a complex of effective substances, which areactively involved in fighting against free radicals and other factors, which take part in aging process. The resulting anti-aging technology is called AAComplex and within certain products of Carl's cosmetics creates an effective and strong natural antioxidant, which activates and strengthens the skin's protection system. Regular use of the above mentioned products stops the early aging of skin.
Where this technology is used: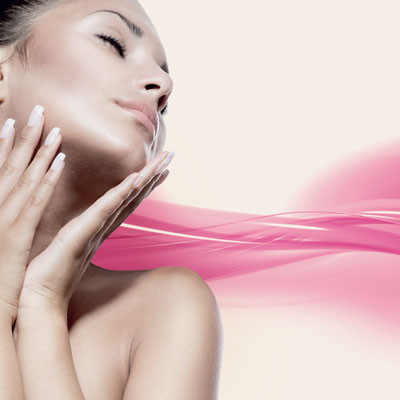 S.C.M.S.
Technology named the Smart Collagen Management System (S.C.M.S.) is a presage of the entirely new approach in the work with collagen in cosmetic products. Collagen forms the largest amount of matter in dermis and it gives firmness to the whole skin. Collagen fibres make a supporting grid, which keeps the skin stretched. With approaching age, loss of collagen occurs. The skin loses 2% every year, which leads to undesirable manifestations of aging – loss of elasticity and formation of wrinkles. S.C.M.S. technology keeps the balance between loss and renewal of collagen and it stimulates its creation directly in the skin. Due to this fact, it is an ideal filling of wrinkles in the eye area and prevention of sagging skin formation. The system also eliminates striaeand visibly improves appearance of age spots.
Where this technology is used:
Fibromatrix
The skin is made from 4 - 6 % by collagen. It forms a major part of intercellular matter called extracellular matrix (ECM). Production of this matrix is provided by fibroblasts, small connective tissue cells. The Fibromatrix system is based on a bio technologically produced extract from seaweed. Due to it ECM, whose gradual degradation results in skin aging, is renewed. By stimulating fibroblasts, high quality collagen is produced and skin renewal, straightening and tensioning.
Where this technology is used:
Phyto-Mineral M+M
MILK & MINERAL
The specially produced milk based on plants, enriched with minerals from Karlovy Vary, forms the main component of this technology. The milk is made of active ingredients such as black cumin oil and aloe vera extract. It provides effective protection against drying skin and trans-epidermal loss of water as well as support of reverse relipidation. The complex also supports fast renewal of the natural skin barrier.
Where this technology is used:
Express Anti-Wrinkle Technology
The technology - especially developed for suppression of appearance and minimising existing wrinkles. It achieves immediately recognisable, intensive and long lasting effects. Due to 4D Face Lifting, it has an immediate effect and very effectively smooths out various types of wrinkles. The effect is scientifically proven.
Where this technology is used:
Hydratherm
To function correctly, the skin needs a sufficient amount of water and energy for its cells. By combining the thermo-mineral water from Carlsbad and highly valuable effective natural substances, technology aimed at skin hydration and skin vitality was created. Contained nucleotide ATP has a vitalising effect in cells and it is the most important supplier of energy to the skin. Seaweed and papaya extracts activate metabolic processes, rejuvenate and optimally hydrate the skin.
Performcell
The complex of active ingredients of Performcell has been developed especially for men's skin. It contains termo-mineral water from Karlovy Vary, osmotic regulator taurine and adaptogen in the form ofSiberian ginseng extract. The complex has been designed to add performance, strength and hydration to men's skin. It has significant hydrating effects, it contributes to the regeneration of micro-wounds and increases the resistance against stress processes.
Where this technology is used: